Extra vodka is an excellent soft vodka based on the pure artesian water, "Lux" alcohol of highest quality with natural honey added. To achieve maximum softness and purity in our vodka, we use the newest ice filtration method — dry ice excellently filters vodka from impurities and makes its taste just perfect!
Extra vodka give you a feeling of quality classical Russian vodka.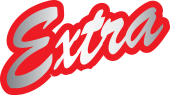 You must be 21 years old to visit this site.
Please verify your age